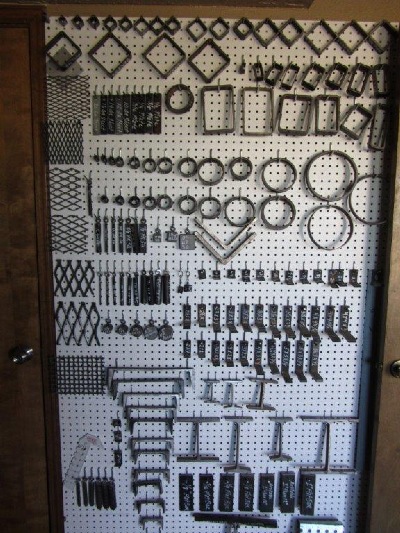 Inventory wall
This wall is a complete inventory of all materials we keep in stock.
It comes in handy for people trying to size up materials.
It's also great for people who aren't quite sure what sizes they need.
This saves a lot of time and we are able to get you what you need right away.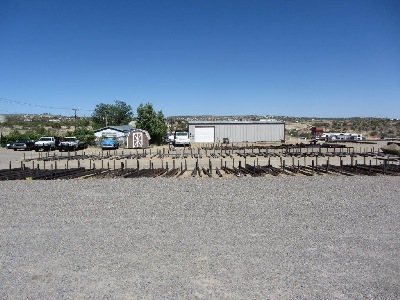 Steel yard
Most of our Angle Iron, Flats, Pipe,Channels, Etc. are kept outside in rows.
These materials can be easily pulled and cut to size in a timely fashion.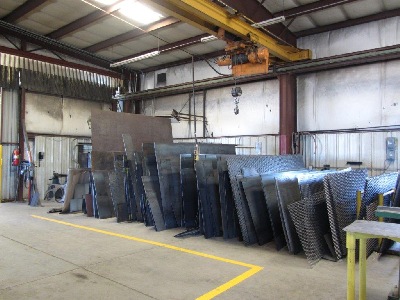 Plate / Sheet inventory
Plates & Sheets are stored inside near the Shear & Brake.
This allows quick processing of these materials.
Many jobs can be processed while you wait.